Biography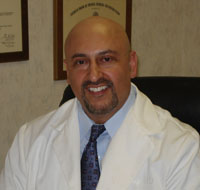 Ali E. Guy M.D.
Dr. Ali Guy is a medical doctor with formal training in Internal Medicine at Mt. Sinai
Medical Center as well as Physical Medicine & Rehabilitation. In addition Dr. Guy was
also trained in General Surgery at Cabrini Medical Center. He has practiced medicine
since 1985. Dr. Guy is board certified in Physical Medicine & Rehabilitation and
Diplomate of the American Board of Physical Medicine and Rehabilitation. Currently
Dr. Guy is a clinical instructor of physical medicine and rehabilitation at NYU School
of Medicine/NYU Medical Center.
Dr. Guy is an expert witness in disability evaluations and is experienced in a variety
of medical legal issues. Dr. Guy has spoken at many state and national events and seminars.
CURRICULUM VITAE

Ali E. Guy M.D.
Diplomate of the American Board of
Physical Medicine & Rehabilitation

Physical Medicine and Rehabilitation
Mount Sinai School of Medicine,
Mount Sinai Medical Center
New York, NY


January 1, 1985
to December 31, 1987

Internal Medicine
Mount Sinai School of Medicine
Veterans Administration Medical Center
Bronx , NY


July 1, 1984
to December 31, 1984

Surgery
Cabrini Medical Center
New York Medical College
New York, NY


July 1, 1983
to June 30, 1984

Internal Medicine
Mount Sinai School of Medicine
Veterans Administration Medical Center
Bronx, NY

July 1, 1982
to June 30, 1983
Universidad Nordestana
Dominican Republic
Awarded Degree of Doctor of Medicine


April 1979 to July 1981

Universidad Central Des
Dominican Republic


January 1978 to April 1979

Queens College Flushing, NY

January 1974 to October 1977
MEDICAL LICENSES & CERTIFICATIONS

NEW YORK STATE LICENSE - 163001-1

PENNSYLVANIA STATE LICENCE - MD-0336440E

DIPLOMATE of The American Board of Physical Medicine and Rehabilitation - May 30, 1989

WORKERS COMPENSATION RATING - CPMR
NEW YORK UNIVERSITY SCHOOL OF MEDICINE.
N.Y.U. Medical Center
Clinical Instructor

January 6 – Present

MAIMONIDES MEDICAL CENTER, Brooklyn, NY
DIRECTOR of Department of Rehabilitation Medicine
DUTIES: Teaching, Administrative, Patient Care

1997 to 2002

N.Y.U/ HOSPITAL FOR JOINT DISEASES
DUTIES: Clinical Instructor Physical Medicine and Rehabilitation.
DIRECTOR of Neuromuscular Equipment Clinic

1990 to 2005

CABRINI MEDICAL CENTER NEW YORK, NY
STAFF PHYSICIAN, DEPARTMENT OF Physical
Medicine and Rehabilitation: a Major Affiliate of N.Y.U. Medical Center

1990 to HOSPITAL CLOSURE

MED-ALLIANCE (article 28 Facility), Bronx, NY
DIRECTOR of Department of Rehabilitation Medicine
DIRECTOR of Morbidty & Mortality and Medical Education

2006 to Present
12/2018 to Present
CAPTAIN: NEW YORK NATIONAL GUARD:


2017 to Present 244th M.G.

N.Y.S. PAIN SOCIETY
(Annual Mentor to residents in training at Great Debates since 2017)

2016 to Present